This week Modest Millionaires turned 5 years old! It is so amazing to see how much goodness this project has brought into my life.
On March 14, 2017, I officially launched Modest Millionaires to document our journey towards our objective of becoming financially independent by 2025 (8 years from launching the blog). At that time I wrote:
The ultimate plan is to gain back control of our time, not have to do the whole 9 to 5 routine until 60 years of age before having our entire day to focus on what we really want to do. 
Now, 5 years later, I consider myself to be semi-retired while Mr.Mod has reached his own FIRE number – or at least had reached it before the markets came crumbling down these past few months. It definitely feels to us like we have hit that initial desire for more freedom, or at least are very close to hitting it.
To celebrate my 5 years of blogging and bring something new to Modest Millionaires, I'm excited to launch a brand new series about maintaining your health on the journey to FI!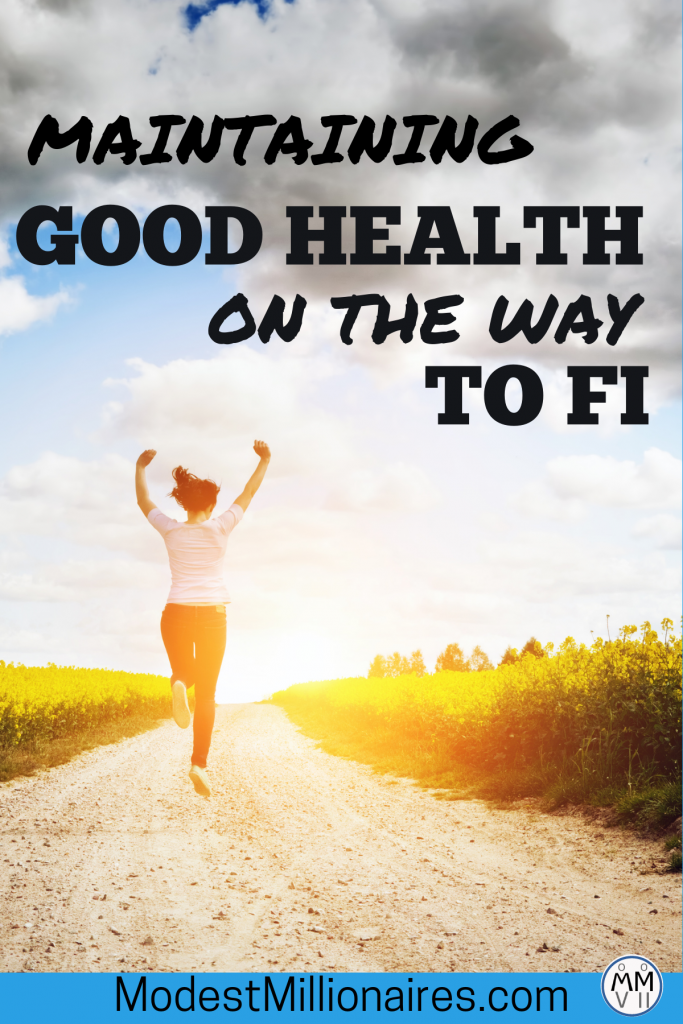 You may have noticed that it's been quieter on the blog lately. In today's post I'll dig a bit into that. Then, I'm happy to share with you all about this new series. In short, this series will explore how others on the path to FI have been approaching their health related goals through the journey.
But first, allow me to take a quick minute to celebrate some of the goodness Modest Millionaires has brought into my life.
A Simple Project With A Big Impact
Without the blog, I'm not sure we would have reached this specific point as early as we have. It's led me to discover what others have felt was most challenging with taking control of their finances. This allowed me to feel more comfortable about helping friends with their own finances and discover my passion for financial coaching.
I now cover a part of my cost of living thanks to my passion surrounding financial education! I was able to leave my 9 to 5 much earlier than planned and did so without reaching my full FI number. I get to coach clients who share with me their hopes and dreams. Together we work on adapting their finances to support those ambitions and desires.
One of my biggest motivations to reach FIRE was to have the flexibility and time to do things that have a positive impact on others' lives. Little did I realize that I would get to do that even before reaching my full FI number!  
I've also had the opportunity to get to know other people on this path thanks to the blog. I've discovered that many are approaching this FIRE journey in a balanced way that allows you to make space for your present desires without compromising the end goal of reaching FI. This pushed me to reflect on my own path and adapt it as challenges were thrown our way.
All this to say, I am incredibly thankful to have started this project 5 years ago! Thank you so much for following along the way. Your messages, comments, shares and insights have meant a lot and pushed me to stay accountable and mindful in how I approach this journey.
Cycles of Productivity
While maintaining this blog remains something very important to me, these last few months I have not made writing a priority in my life. For sure I've encountered challenges that could lead to writing less, which I'll get into in the next section, but I'm mostly starting to think that winter is not my season to focus on writing. In fact, all of these last 5 years, I seem to have a pattern of a lack of posts in the winter months.
Perhaps this has to do with how the winter darkness and cold weather affects me. Or just the usual busyness of the holidays and winter time with small kids that demands a lot of my energy. Without forgetting that the last 2 years have had us in lockdowns due to a global pandemic and living through major historical and traumatizing events.
Whatever the reasons, I've come to realize how little our work culture takes into account the impact that these unprecedented events have on the workforce and how different people have different cycles of productivity. This has fortified my desire to continue being a resource to encourage others to take control of their finances.
When someone has financial security, they have options to design their lives in a way that respects their cycles of productivity. They can plan a sabbatical if they feel a need to recharge or leave a toxic situation. This leads to better mental and physical health as people shift away from constant productivity to healthier cycles of productivity that respects their natural rhythms.
An Alarming Trend
Despite having less desire to write in winter months, this specific year, I thought things would be different. I started a sabbatical from my 9 to 5 back at the end of January 2021 and then in October 2021, I handed in my resignation and knew I would not be returning to work after my sabbatical. 
So my plan was to maintain some time and energy to keep on posting regularly. However, since the month of November, I've encountered an alarming trend of specific health challenges that left me with even less energy than I normally have.
It first started with a bad cold in late November which led me to postpone various things I had been working on for the blog (such as this event which I am planning on rescheduling for sometime this coming spring). Then in early December I had a tailbone injury which left me in pain for several weeks. Finally, despite all the precautions we had taken and the fact that I was fully vaccinated, I came down with Covid in February.
Thankfully I've mostly recovered, but I feel like recovery dragged on for these three health related events. While some things related to falling ill or getting injured are out of my control, such as the widespread contagion of the Omicron wave of the pandemic when I came down with Covid, I have had challenges in prioritizing the things that are within my control.
What this pattern told me is that my health has not been great lately. Like many, I've struggled with my weight since March 2020. I've often turned to comfort eating to deal with the stress of it all and have had my difficulties in staying active. This has left me 40 lbs over what feels like my ideal weight and feeling sluggish.
Most importantly, taking care of my health is one of the things I thought for sure I would prioritize when I would have more freedom in my schedule. Despite having left my 9 to 5 in January 2021, I've struggled to make appropriate changes for this to happen. This goes to show that reaching FIRE will likely not solve all your problems.
Prioritizing my Health
Based on the series of health issues I encountered these last months, prioritizing my health has been on my mind. In 2021, this looked like a series of stop and starts. For example, a return to the gym when the vaccine passport was put in place, but then having to stop as our family goes through a cold during which we need to isolate. Or even starting to run a few times a week but then needing to stop due to joint pain.
As I planned out my goals for 2022, I focused on attempting to find ease in tackling my health related goals. My objective has been to implement ways to maintain consistency despite these extraordinary circumstances we have been living through.
I realized that prioritizing my health in these times might require more direct accountability. This effectively has a cost and impact on my finances.
While I'm mostly mentioning efforts surrounding physical health, I've also decided that this objective requires me to allocate more resources to support my mental health.
How I feel and approach my goals of eating better and being more active greatly depends on my perspective around implementing these lifestyle changes. Furthermore, supporting my mental health in current times is incredibly important. Finally, health encompasses both physical and emotional wellbeing. 
Therefore to both serve for accountability for myself and to bring some different content and voices to you, which is something that I've wanted to do on the blog for a long time, I am happy to announce a brand new series about how people prioritize their health on their FI journeys.
New Series : Health on the Way to FI
I'm happy to announce my new series Health On the Way to FI which will allow us to explore how others are approaching maintaining good health on their journey towards financial independence.
I believe we can learn so much from seeing how others on this path have made it a priority to maintain good health along the way. I've seen myself that leaving a demanding job and having more time won't necessarily result in healthier habits. It takes planning and deliberate decisions to allocate the time and resources necessary for this.
Furthermore, a lot of us can't afford to wait that long to prioritize our health. Most importantly, having had moments where I did manage to find consistency with healthy habits while in the accumulation phase of this journey, I know first hand that there are many benefits to living a healthier life.
Why Health Matters on the Way to FI
One thing that has been incredibly important to me on my journey to FI is to make space for my present desires without compromising my long term of reaching FI. Having good health gives you a lot more energy, focus and allows you to do more of what you want in your life. 
For me, good physical health means that I get to do more of the activities that bring joy into my life, such as hiking, playing with my kids, participating in sailing regattas, and a lot more. Even having simplicity in my house, requires the energy necessary to declutter and tidy-up.
Good physical health can thus result in greater mental wellbeing. However, mental health also requires its own attention. For myself, supporting my mental health includes making space to meditate, connect with nature and my social circle, journaling, attending therapy and medication.
When I'm in a good emotional and psychological place, every challenge that shows up feels a lot easier to manage. I'm a more patient parent. I'm much kinder to myself. Overall, I'm more resilient and ready to take on projects that matter to me and have a good impact on others when I take care of my mental health.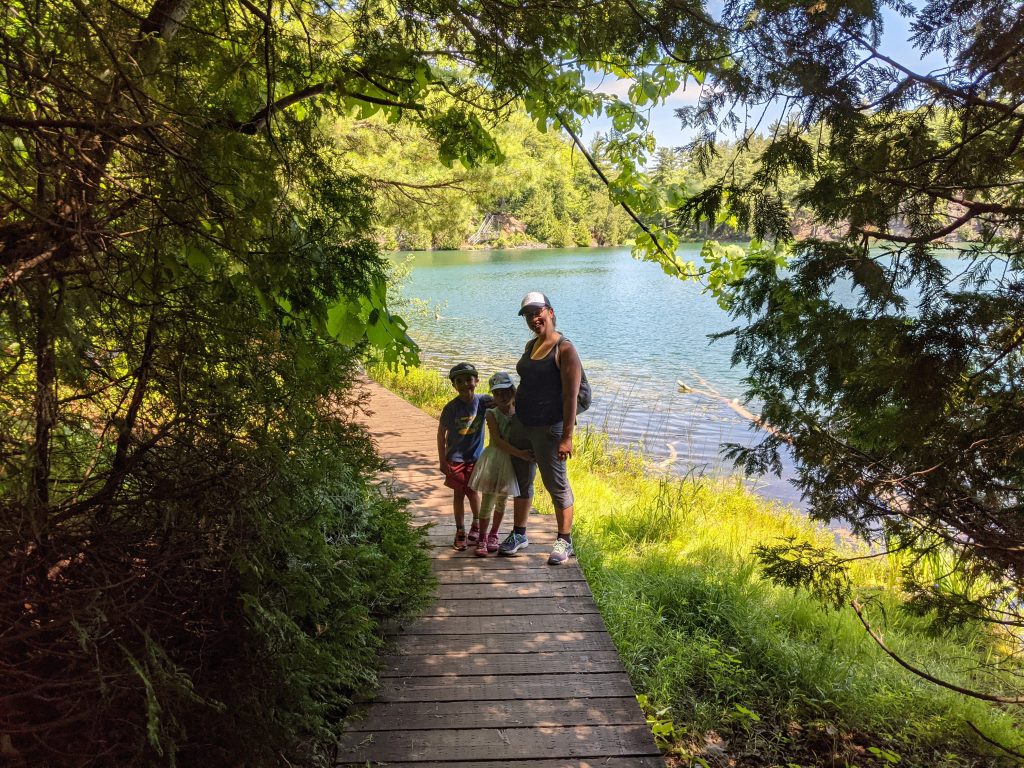 The Costs to Maintaining Good Health
Both maintaining your physical and mental health can have a big cost and impact on your financial goals. Especially if you decide to purchase services for more accountability.
For example, you may want to work with a personal trainer, join a gym, visit a physiotherapist and nutritionist, or take classes to support your physical health. With regards to your mental health, we all know that therapy and medication are not cheap, especially if your insurance does not cover it.
As such, identifying the ways you want to support maintaining good health is crucial in order to know what those costs will look like on the way to FI and once you reach that objective.
Share your story about prioritizing your physical & mental health on the journey to FI!
I'd love to hear about the challenges you've encountered with your physical & mental health, how you've worked on overcoming these, which resources have helped you make progress, and how you've managed to make maintaining your health a priority in your life.
In a written interview format, you'll get to answer questions on all of this and submit what you've implemented and learned about maintaining your health on the way to FI.
Whether you are a blogger or reader, are way early on your journey to FI or have already FIREd, I'd love to hear from you!
Reach out and tell me a bit more about how you have prioritized your health on the way to FI. I'm looking forward to learning and being inspired by you. 
Thank you to my readers for being along the journey over the last 5 years! I'm excited to get back to writing a bit more and I'm happy to launch this series which will keep me accountable to bring great stories from others to you.