Hi! My name is Mel, and I'm the blogger and creator of Modest Millionaires. I'm from the province of Quebec, and my blog is available both in French and English.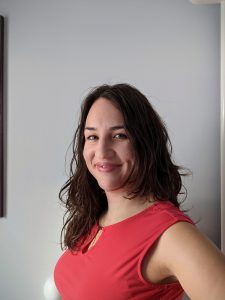 I've always been naturally drawn to finances. In fact, when choosing my college major I was debating between studying international development or business. Those two worlds collided thanks to an amazing program at HEC in Montreal where I would complete ⅓ of my business courses in French, another third in English and the rest in Spanish while spending a semester abroad.
This led me into my career as a Senior Business Analyst for the Federal government in roles around the radio and telecom industry – interacting with smaller and bigger players like Bell, Telus, Rogers & Videotron
Meanwhile I used what I learned in my studies and career, such as how companies or organizations meet their mission in a profitable or sustainable way, and applied this to my own family's finances. Crafting a 10 year plan to reach financial independence and adjusting that plan as my family added 2 little munchkins in our lives.
Over the last 5 years I started coaching individuals to get unstuck and take control of their finances. I fell in love with guiding others to their financial independence.
This, combined with our progress towards our financial independence number, led me to eventually make the decision to take a one year sabbatical from my career as a public servant to focus on my financial coaching business on a part-time basis while spending more time with my family.
I'm testing out a Coast FI lifestyle and am excited to share more about my experience here with you!
Psst, if you're interested to be the first to find out more about my upcoming projects and my coaching in general, jump on my Info Coaching mailing list by entering your email in the form below.
This is a complementary list to my regular newsletter, with more specific info for those interested in upcoming workshops, coaching program openings and more.
The articles posted on this site are solely for informational and entertainment purposes only. The information offered on Modest Millionaires is the opinion of the author and does not consist in any way in professional financial advice. The purpose of this blog is to track our personal journey to financial independence.