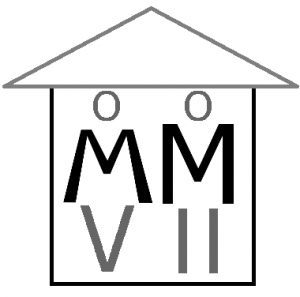 When we purchased our house in 2013, our plan was to pay off our mortgage in 5 years for the many reasons detailed out in our Why we decided to pay off our mortgage quickly post.
We took many steps to achieve this goal and surpassed it by a full year when we made our final mortgage payment in February 2017, almost exactly 4 years after we had taken out our $150,000 mortgage loan and a few months before my 29th birthday.
7 steps that allowed us to pay off our $150,000 mortgage in 4 years:
1. We bought a house that we could actually afford 
One of the important points that allowed us to repay our mortgage in 4 years was the decision to purchase a home at a value well below what the bank was willing to lend us.
We had applied this to the purchase of our first home, a condo bought in 2010, and now that we were shopping for a house in 2013, we knew it was all the more important to stick to this same principle since we planned on keeping our condo to turn it into a rental property. 
Buying a house well within your means avoids additional costs such as:
Mortgage Loan Insurance (CMHC):
This insurance is normally required when the buyer has a down payment inferior to 20% of the purchase price. The premium varies between approximately 2.80% to 4% of the total loan amount. For a loan of $200,000 this represent a premium of $5,600 to $8,000. Now that is a lot of money to give to the bank!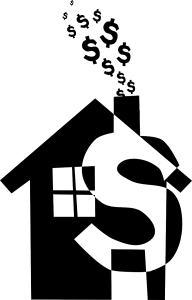 Higher maintenance costs:
A more expensive home likely has more space than a less expensive one therefore you'll have higher costs for heating, you'll be spending more of your precious time on cleaning and probably accumulate more objects, furniture, etc.
2. We offered flexibility when buying our property  
When we bought our condo, a strong point of our negotiation was the opportunity to offer more flexibility for the move-in date. We offered the sellers to stay a few more months in the condo to better coordinate the takeover of their new home. This allowed us to reduce the price by $5,000.
As for the purchase of our house, we were able to shop around during winter which is a slow period in terms of house sales. This allowed us to find a house that had seen a reduction in its selling price several times since it was on the market. Negotiations therefore began at an already reduced price. In this case, the seller wanted a buyer that was willing to take possession as quickly as possible which weighed heavily in our favor in the negotiations.
3. We chose a financial institution according to our plans
As we already had in mind to pay down our mortgage quickly as well as the plan to rent out our condo, we had specific needs with respect to our mortgages. More precisely, we wanted the flexibility to make additional payments on a regular basis.
We opted for a mortgage with Tangerine which allowed us to repay annually up to 25% of the original value of the mortgage without penalty. We could set up additional payments on a weekly basis and/or make one-time payments.
4. We made additional weekly payments
In order to make sure that we stay the course towards the repayment of our mortgage in 5 years, we chose to schedule additional payments on a weekly basis. That way we knew that every Wednesday, a precise amount would be taken directly from our account to pay off the mortgage faster.
The automation of this payment increased the simplicity and prevented us from wanting to spend that money elsewhere. Moreover, as modifying the sum of this payment required a call and 1 to 2 weeks notice, it was in our interest to foresee the amount that we could devote to this additional payment and then to respect it. The only time we changed the amount was when we increased our additional payment whenever we had a salary increase, which helped us avoid life cost inflation.
5. We kept track and projected the effect of changes to our mortgage payments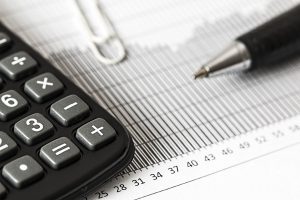 I had prepared an Excel sheet containing all our projected mortgage payments. As such, when we decided to increase or reduce our additional payments, I could predict the precise impact of those changes on our objective of paying off our mortgage in 5 years. This habit often discouraged us from reducing our payments and motivated us to put any extra money on our mortgage.
Furthermore, with a good habit of tracking our expenses, we were able to establish a realistic budget and thus put more money aside to pay down our mortgage faster.
6. We maintained a low cost of living
Obviously, maintaining a low cost of living, and this, despite our wage increases, played a big part in our ability to repay our mortgage as quickly.
The efforts we made to keep our cost of living low in order to achieve this goal, have enabled us to better establish our ideal cost of living and to become acquainted with the wealth of simplicity.
7. We used TFSAs to Repay Our Mortgage
The particular strategy allowed us to achieve our goal of paying off our mortgage one year earlier than expected was to have optimized the use of our TFSAs to increase our savings.  
As we enjoyed very low interest rates on our mortgage, we decided to share our savings between the additional payments on the mortgage and investments in the stock market through our TFSAs. We benefited from a good performance of the market to accumulate an investment that would also allow us to repay the entirety of our mortgage.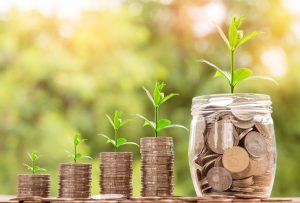 Finally the key elements that allowed us to pay down our $150,000 mortgage in 4 years can easily be applied to any money related goals, whether it be to increase your investment fund or pay off consumer or student debts.
Here's a quick overview of the trajectory that led me to being mortgage free before I was 30:
History of the repayment of our mortgage loan of $150,000 in 4 years:
2010 – Purchase of our first home, a condo: 
Thanks to our habit of investing some of our revenues from our student jobs into our RRSPs as well as the fact that our parents paid for our studies, we already had accumulated a down payment of about 20% of the purchase price. Therefore we made good use of the Home Buyer's Plan (HBP) to access those funds to purchase our condo.
In the 2.5 years that we lived in the condo:
It's value increased by 14%. Furthermore, we established the habit of applying any salary increases as additional payments on our mortgage.
2013 – we decide to purchase a house all the while turning the condo into a rental property:
We limited our purchase price to a value that would allow us to refinance the condo to access enough funds to have 20% down payment on our new home all the while maintaining 20% asset in the condo.
Additionally, we determined that we wanted the mortgage payment on the house to be small enough that it would allow us to cover the cost of the mortgage payment on the condo should we end up in a situation where we have difficulty renting out the condo.
The balance of our mortgage at the time we purchased our home is approximately $150,000.
2013 to 2017 – 4 years of accelerated payments:
The house we can purchase requires a lot of renovations, we therefore prepare a long term plan of the types of renovations we would like to do, in an order of priority.
When the condo is rented out, we apply the amount that we are paying as the condo's mortgage payment as an additional payment on our home's mortgage loan on a weekly basis.
In addition, we increase that additional payment every time we have a salary increase, which helps us avoid life cost inflation as our salaries increase.
All the while maintaining that investment on the house, we establish a more realistic budget of spending and decide to allocate a weekly amount to be invested in our TFSAs. Thanks to those investments which we mostly place in exchange traded funds (ETFs),  our overall saving performance exceed our expectation.
February 2017 – Final Pay Off:
One year earlier than planned, we have accumulated enough in our TFSAs to repay our mortgage balance.
At that time, we decide to take the plunge and repay our entire mortgage.