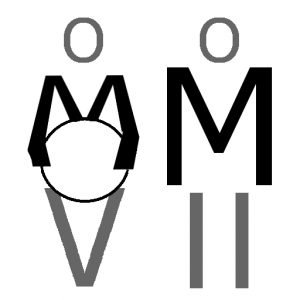 I discovered during my two pregnancies, that there is whole world of advertising and products marketed directly to pregnant women. It's possible to have a frugal pregnancy even with all that advertising geared towards you.
From fashionable maternity wear, to maternity photo shoot, books and birthing programs, as well as exercise programs for expecting and new mothers, it seems like the options are endless. Here are some of the ways I managed to have a frugal pregnancy.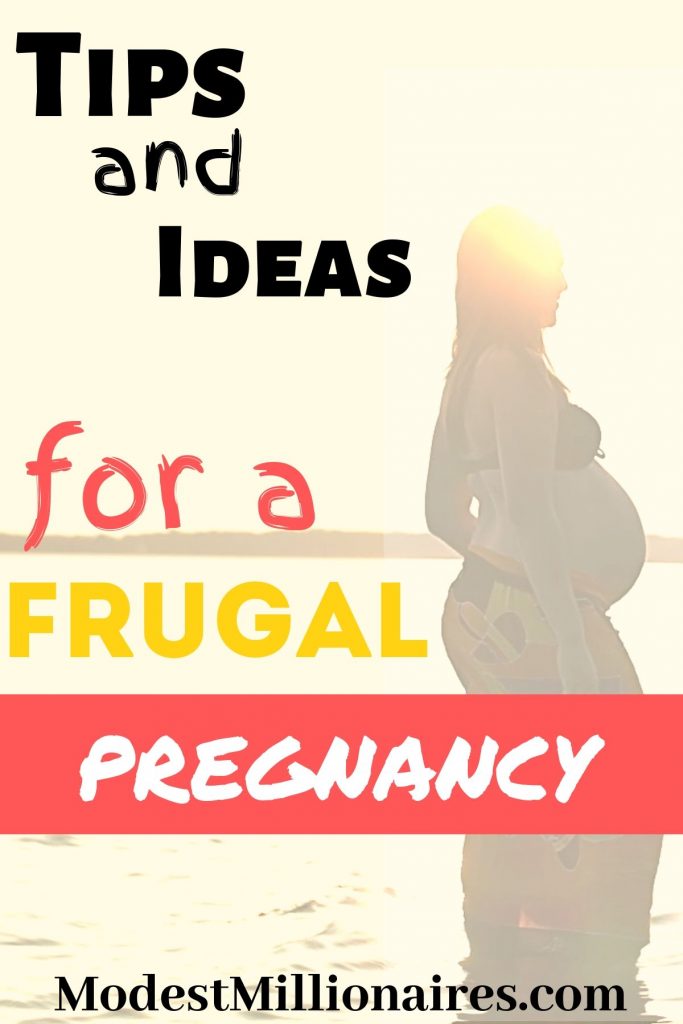 Frugal with Maternity clothing
Stores like Thyme, Motherhood and many others will be excited to reveal their various clothes and their brand new collection for the upcoming season for you to buy during those 9 months where you will be carrying that stylish bump with you everywhere you go.
1st tip: Do not buy a complete maternity wardrobe during your first trimester, even if the store has one of those fake pregnant bellies to give you an idea of what your bump should look like in the 2nd and 3rd trimester.
None of my pieces of clothing was worn throughout the full 9 months of my pregnancies. In fact, depending on your body type, your belly is likely only to show up around the 4th month of your pregnancy for a first child and earlier for a second.
Sure your sweet little bump will look adorable in that cute blouse outlining it during your 4th month of pregnancy, but then gravity might have its say and 2 months later your bump starts trying to peek out from under that same blouse. If it's not your bump, then maybe your boobs will start to get a mind of their own and attempt to escape from the blouse.
As you might realize, certain pieces of clothing will only be worn a handful of times in the space of a couple of month, sometimes only during one month when they were actually decently covering your body that is changing in the blink of an eye, which brings me to my second tip.
2nd tip: Buy used maternity clothes
As mentioned in my first tip, with maternity clothing fitting only for a short amount of time, you will be able to find a full second hand maternity wardrobe that looks practically new and satisfies your desire to be both fashionable and frugal.
Kijiji is your friend to remain frugal during your pregnancy. You might as well familiarize yourself with this site now since it becomes a gold mine when you have kids and need to buy various things for them.
Don't be afraid to reach out to friends/cousins/sister in laws who have had babies, since there is a high probability that they are simply looking to get rid of all that maternity clothing taking extra space if they are done having babies and if not, they might be willing to lend it to you during your pregnancy.
The third place to look for used maternity clothing is on your local mommy/baby activity Facebook groups. Lots of moms will post maternity clothing they are looking to sell or even give away.
Personally I found a used lot allowing me to have a complete small and medium maternity clothing wardrobe for $150 on Kijiji. I thought I was being super frugal, unfortunately, I had not followed my first tip and it didn't take long that I needed to get certain items in a large size. I then shopped again on Kijiji and found another huge lot of used maternity clothing, this time in large and extra large sizes, where the person was asking $100 for you to take it all.
Now I have way too much clothes, I even lent some to a friend during her pregnancy and most of the pieces are still in awesome condition therefore I will probably resale whatever I can to get back some of the $250 I spent.
Update: I sold for about $100 of used clothing and ended up giving the rest to a friend who is expecting so in the end I spent $150 in maternity clothing for 2 pregnancies.
Of course, we can't buy everything used or rather we might not want to, personally I'm not interested in used underwear which brings us to my third tips for the items you want to buy from a store:
3rd tip: Wait for sales, use coupons on maternity clothing, ask for gift cards for those stores for Christmas of your birthday.
Maternity clothing stores will be happy to send you emails or flyers letting you know when there are sales taking place at their stored. Sign up for those lists, and make sure to only look for sales on things that you actually need. Don't get caught up with the ads and start buying a bunch of things you don't need! If you think you will fall in that trap, skip this step.
Additionally, you can find coupons for these stores in various maternity related flyers, magazines and other publications. For example, if you pass by your local CLSC, you can obtain a free copy of the guide From Tiny Tot to Toddler, which contains lots of useful information.In my 2014 edition, I notices that there was multiple coupons including one for the maternity clothing store Thyme.
Finally, you can also mention to anyone who wants to give you a Christmas or birthday gift that you would appreciate receiving a gift certificate to buy maternity clothing.
Books, prenatal programs and birth preparation:
As for everything related to information about pregnancy, the first place to look is on the internet. There is so much good as well as terrible information on the web, just make sure to find reliable sites and make good use of your judgement.
The second place to explore is your local library, where you can find books and dvds on pregnancy and birth. Also make sure to contact your local CLSC (which are community health care centers here in Quebec so anything similar that exists in your city) to know which prenatal classes are offered to you. Your city might also offer independent prenatal classes.
If you have decided to be followed by a midwife, she might have access to guides, books or dvds which you could borrow for free. A doula might also have access to all kinds of interesting information.
Finally, if you do not find a specific book, have a quick search for a used copy on Kijiji or eBay. If you have to buy a new copy, once you are done with it you could sell it on one of those two sites to get back a bit of the money you spent. I have a friend who absolutely wanted specific material from a birthing preparation program and her only option was to buy everything new. She was able to sale all the material on Kijiji once she was done for about 80% of the initial cost.
Your body: lotions, exercises, etc.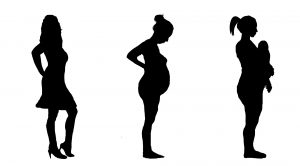 Oh how the changing body of the pregnant women has attracted the marketing specialists in the fields of beauty products and personnel exercising. Many women are afraid of seeing their bodies change permanently in this increasingly superficial world.
I'm not going to lie, your body will change, you might have stretch marks, your even more at risk if your own mom had some since a large part of that risk is hereditary, and your weight will increase, it's necessary both for you and your baby's well being.
Do not let the fear of change make you run off to buy the most expensive stretch mark lotion you can find and give up your objective to remain frugal.
Beauty starts with a healthy body. Make sure to maintain a good diet and stay active for the majority of your pregnancy as this will not only help your body through all the changes, it will also help keep your mood up since you will feel energized and your body will be stronger to support the weight increase. Lets agree that pregnancy ''cravings'' aren't always pushing you towards the healthiest options but it feels really good to give into them once in while so don't be too hard on yourself. The importance is to have a balanced nutrition allowing you to get all the vitamins and nutrients to grow a healthy baby.
As for lotions, I opted for a huge bottle of moisturizing lotion from Costco to keep my skin hydrated through my pregnancies and it was sufficient to limit itchiness and stretch marks. Other natural options are available such as applying coconut oil directly on your skin.
As for remaining active, you can do all sorts of free exercises such as walking or simple exercises out of your home. There are many prenatal exercise videos that are available for free on the Internet or again at the library. If you prefer to participate in formal group exercise class, have a look at what your city is offering in terms of courses which are often less expensive than at private gyms. For my part, with the library card from my municipality, I have access to the local pool and I benefited from that a lot during my pregnancies to do a bit of swimming (and also to simply float to forget about my large belly and the summer heat).
Reach out to your resources, friends, family and Facebook mommy groups to know what kind of activities are offered near you.
Frugal Ideas for your other pregnancy desires
For anything else you might desire with regards to your pregnancy, try and use the same tips as for buying new maternity clothing.
Firstly, make sure that it is actually something that you need or really desire. Is it possible to find it on Kijiji? Think about your contacts, friends, family members who have had babies and look on local mommy/kids Facebook groups and ask to be pointed in the right direction to find what you are looking for. Don't you have a good friend doing amateur photography that would be really happy to offer doing that maternity photo shoot you want?
Then look for coupons, and tell people who want to offer gifts to you what are the specific things you need or want. Personally, I prefer being very specific when people want to offer gifts to me because I would rather have something I really need instead of just more stuff taking up space in our home.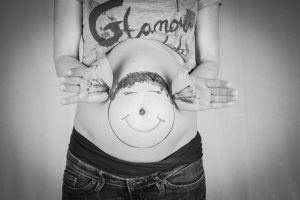 Finally, a pregnancy should not be a period that makes you poorer. There are certain things you will need to buy but there are many ways to be frugal about it. To finish this article with a cheesy play on words: let your belly grow all the while avoiding to shrink your savings.